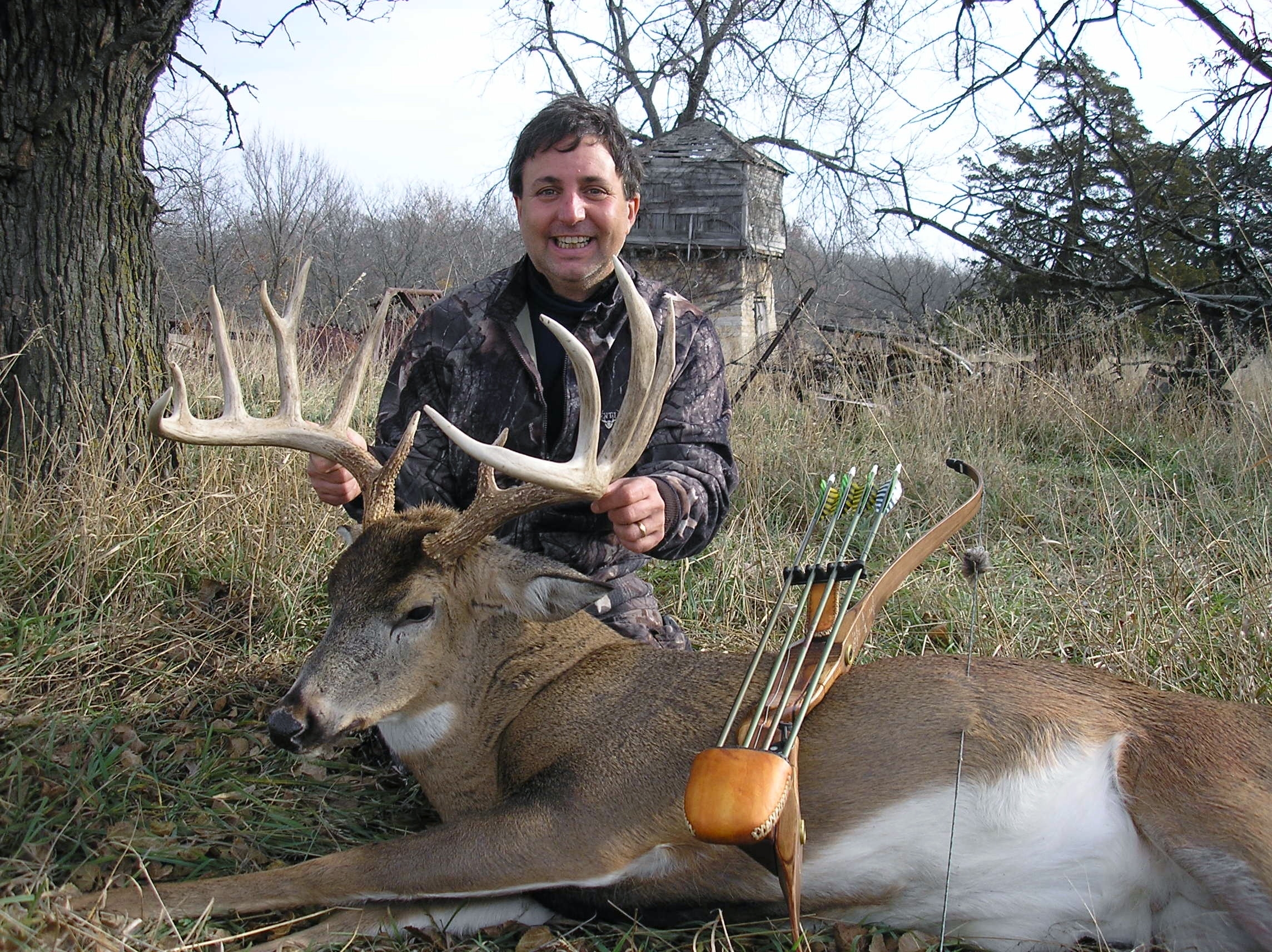 My entry into the outdoor as a kid was at the age of 14. It was through our next door neighbor, Mr. Bianchi. My dad left my mom when I was nine and through Mr. Bianchi's compassion he took me in as family. He already had five children and he shared his great love for the outdoors and I was hooked. I did more fishing than hunting back then just because it was more accessible. I started out the first several years as a gun hunter and when I was around 17 I really starting getting drawn into the adventurous world of bow hunting.
My first bow was a compound "the Whitetail Hunter", I shot that bow until the wheels fell off. For the next four years I hunted every chance I got. Although I did not harvest many deer during those first few years I still loved every minute of it. When I was 21 through some personal events in my life I would have to put my love for the outdoors on hold, I would not pick up a bow for the next 12 years.
At the age of 33 I started back in the woods, by this time the compound bows were so much more sophisticated and faster than ever. I poured everything I had into learning and shooting in the hope of harvesting the buck of a life time. Over the next 7 years I had the opportunity to travel to several states and harvest several nice bucks.
In the year 2000 at the age of 40 my bow hunting experience would be changed forever. This is the year I met my friend and hunting partner Steve Stivaly. It all started in Montana one afternoon when Steve offered me his traditional bow to take a few shots. Enough said I was hooked. Over the next 2 years I practiced and practiced and tried to learn everything Steve could teach me from his 20 years of experience shooting and hunting with traditional equipment.
Over the last fifteen years Steve and I have travel to many places and watched each other harvest some absolute bucks of a life time. As I write this it reminds me of how grateful I am that I was given the opportunity to have shared some incredible hunting experience together. I can truly say that I am a better hunter because of Steve's willingness and his love of the sport to teach me. Now I long for the season to come to get back out in the woods and chase my dreams.
---